This page is still in progress.  For now you can find more details, pictures, and purchase any of these products through my etsy.com shop RoseBottomDiapers
My mission is to make useful baby items and toys for kids that leave lots of room for imaginative play while not taking up much storage room
Products currently for sale at RoseBottomDiapers (or coming soon–contact me if you're interested in purchasing something that is not currently listed in my shop and I will make a purchase page for you)
Cloth Diapers– PUL diaper covers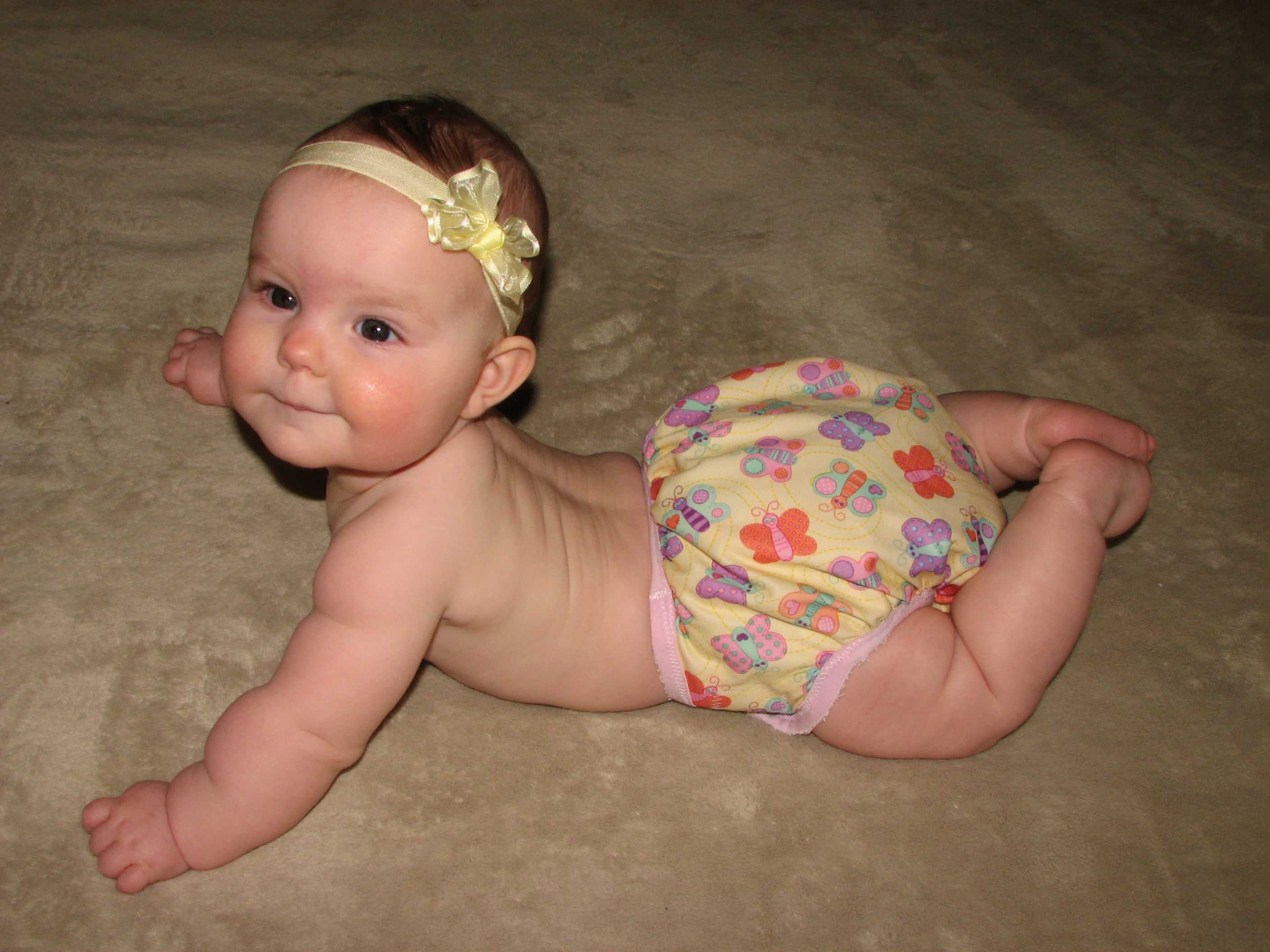 Cloth Diapers — make your own cloth diaper kits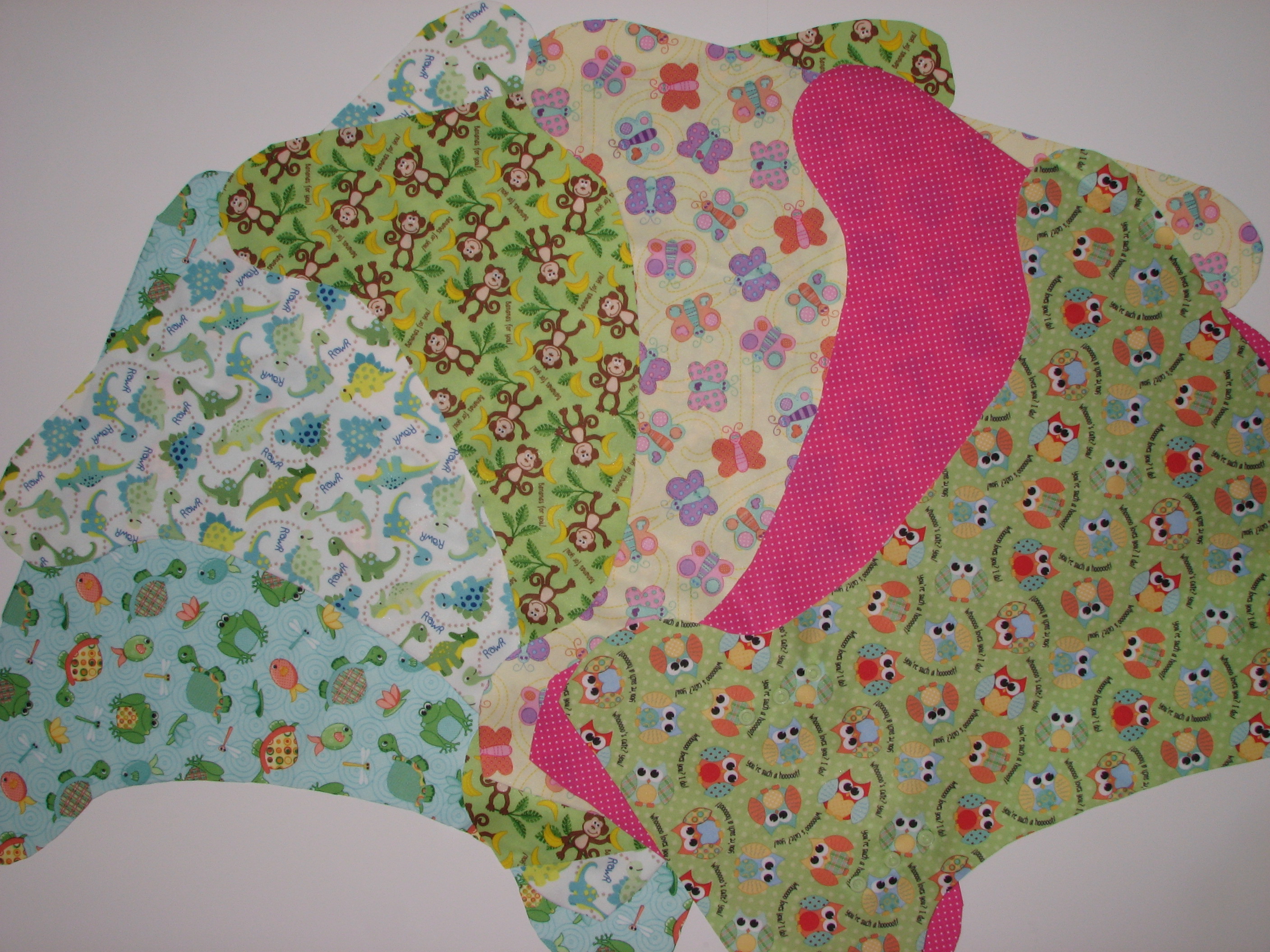 Bibs–fun fabrics plus absorbent terrycloth, moms often tell me it's their favorite bib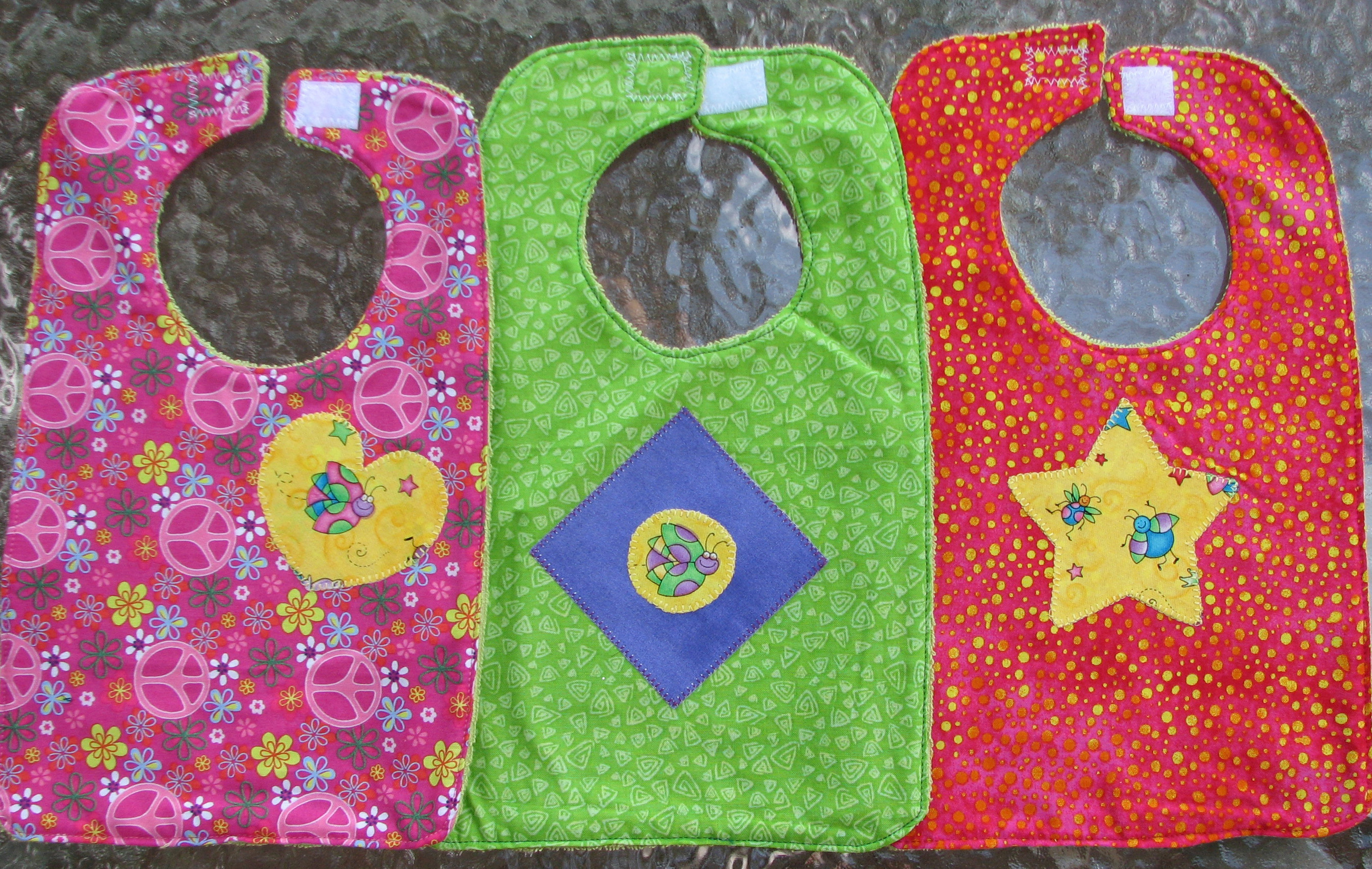 Quilts/Baby Blankets–premade or contact me for details about creating a quilt with custom colors, can be personalized with a monogram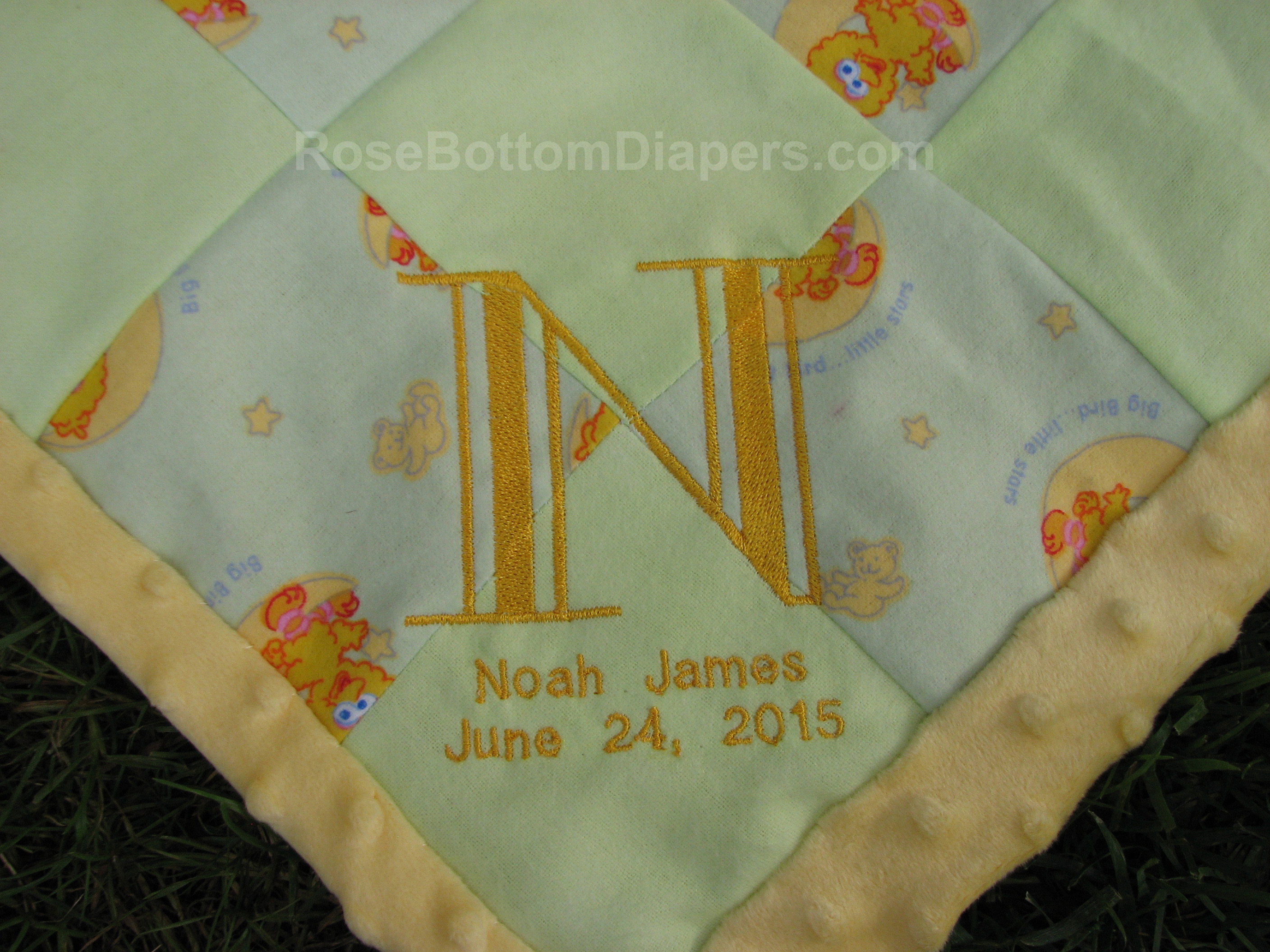 Memory Quilts–custom made quilts made from clothes.  A great way to use your favorite baby clothes or honor the memory of a loved one who has passed.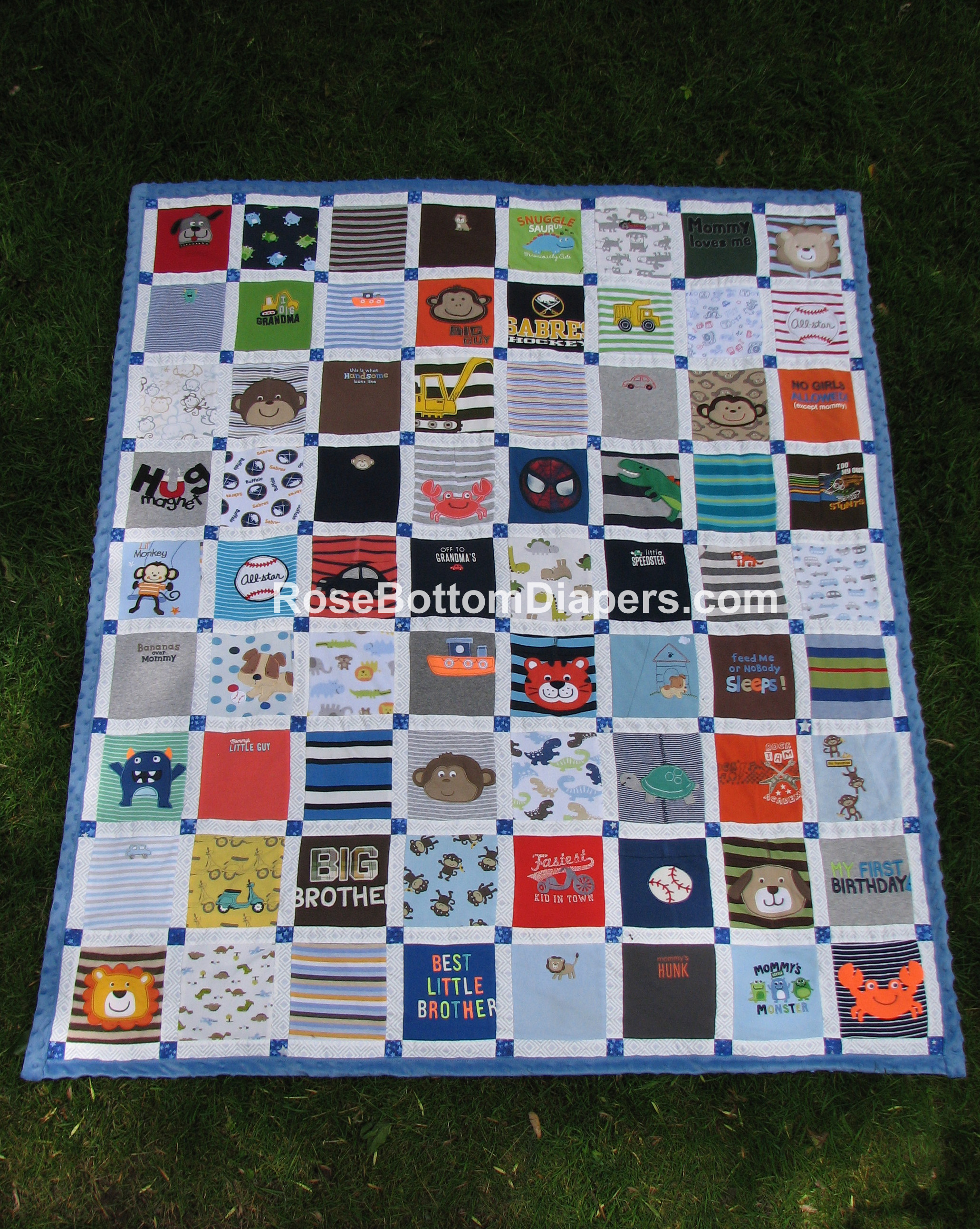 Pajama Bears–custom made bears made from your favorite baby pajamas.  Other animals available too!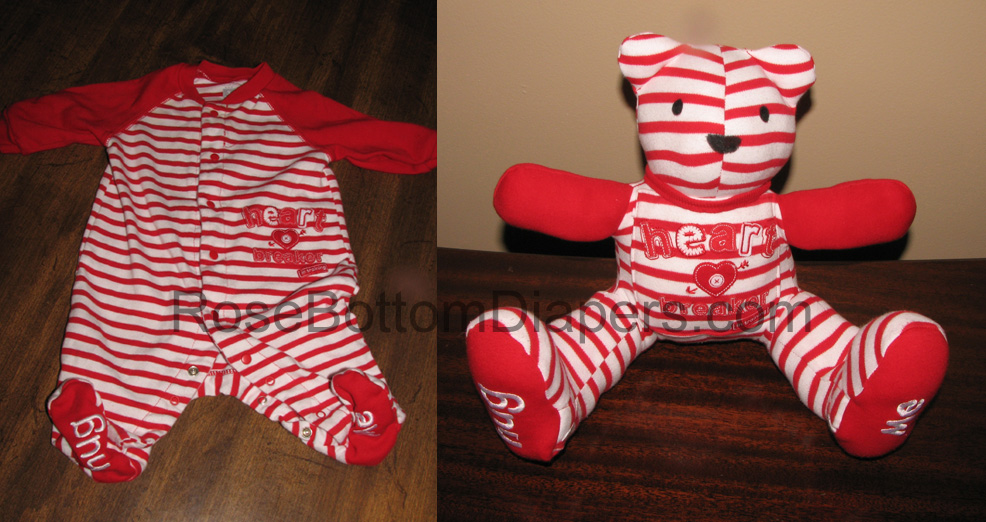 Snapazoo–fleece toy that transforms into a variety of animals
Play kitchen/oven chair covers–easily transform a kitchen chair into a play oven with this!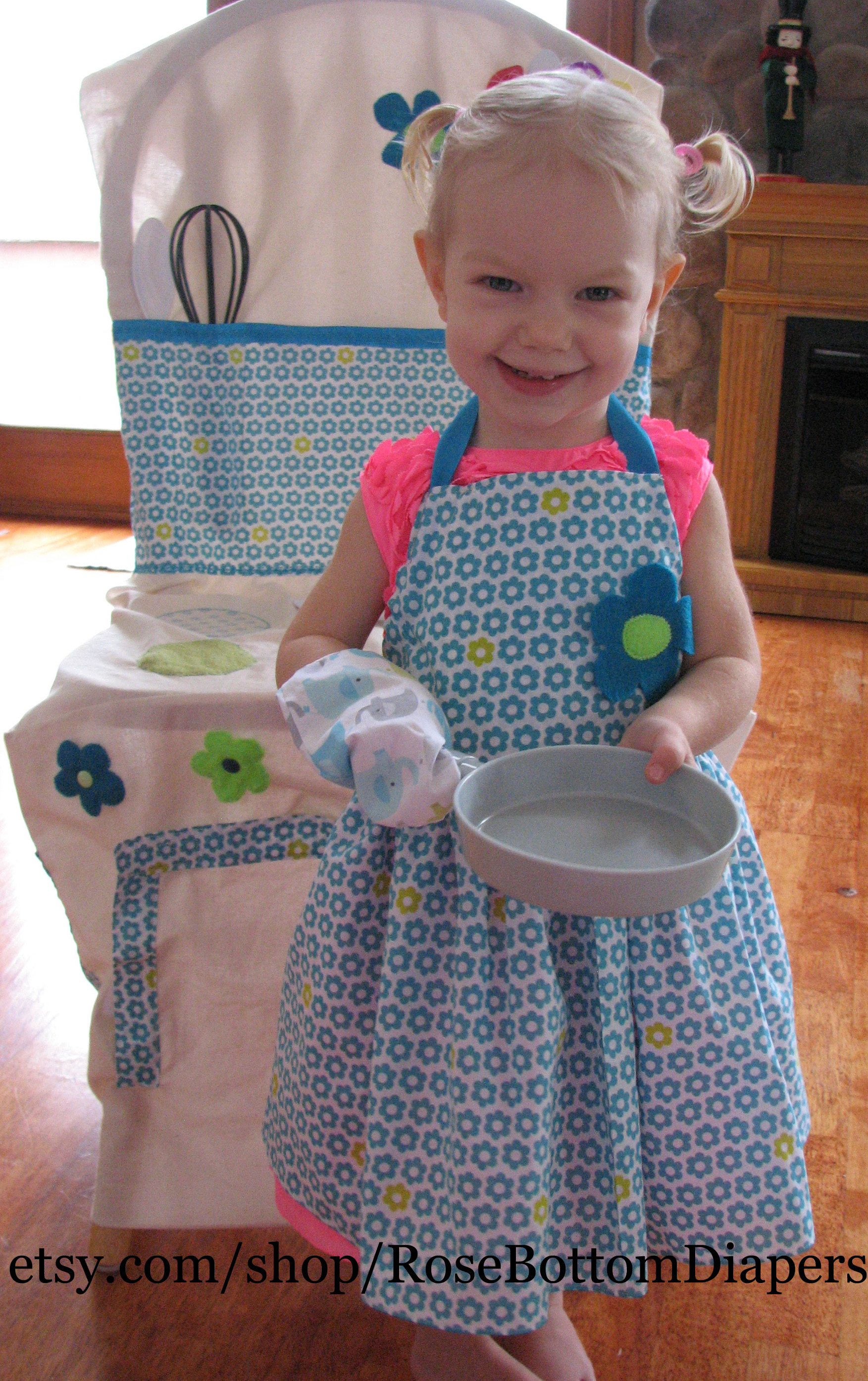 Aprons–frilly aprons to camo aprons, can be personalized with a monogram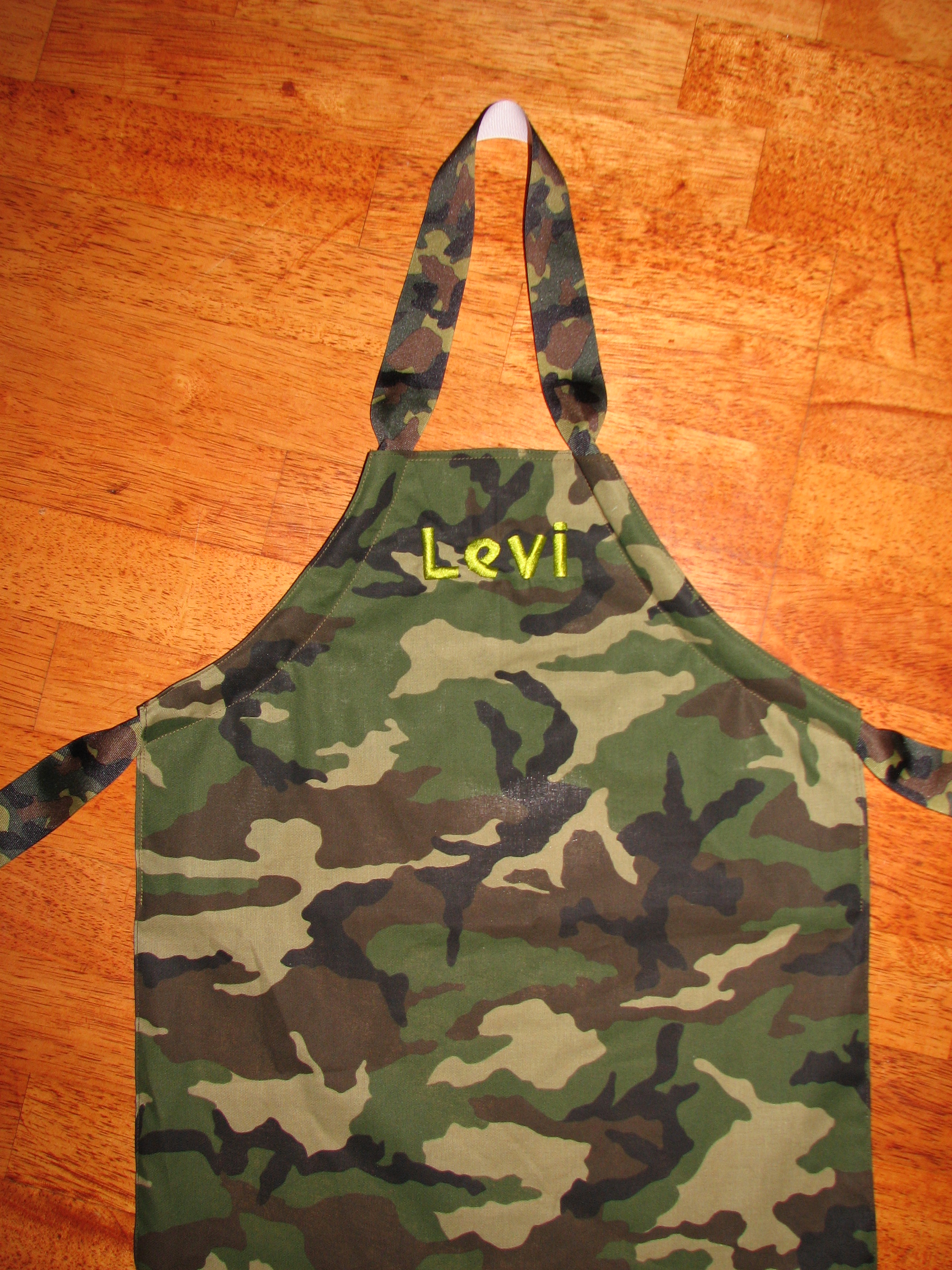 Workbench chair cover–quickly transform a kitchen chair into a workbench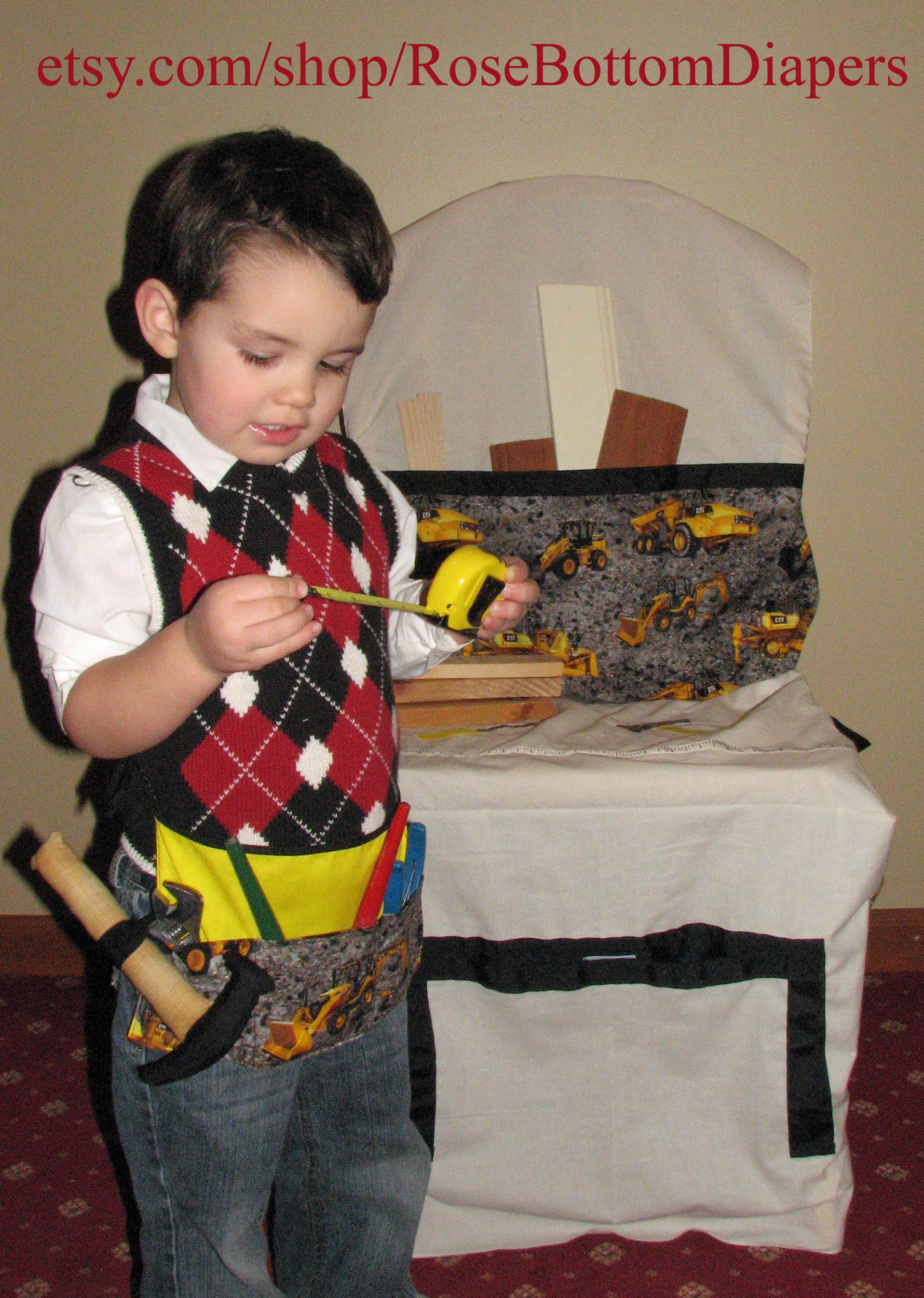 Felt tools–because a soft felt hammer in the hands of an energetic child seems like a better option than a hard plastic hammer